Site updated:
As seen on ABC15 News | ABC15.com

This site is the official online community for Predator Turned Prey and young authoress Ravyn Crescent, as well as a community set up to fight Human Trafficking (which is modern day slavery that affects every country in the world).
Predator Turned Prey is a novel written to help spread the word against Modern Day Slavery using a fantasy setting that is safe for young adults ages 10 and up. No sex, no excessive gore, and the entire novel is was written by a survivor. This idea upsets a lot of people who do not want to believe slavery is a big deal, or simply do not care about the victims, as most activism novels do, but the impact the story had made is well know to the anti-trafficking communities who shout praises for the novel. A portion of each sale goes directly to freeing slaves by helping to promote and fund awareness to speak out against Human Trafficking and protect children from falling victim to this terrible crime.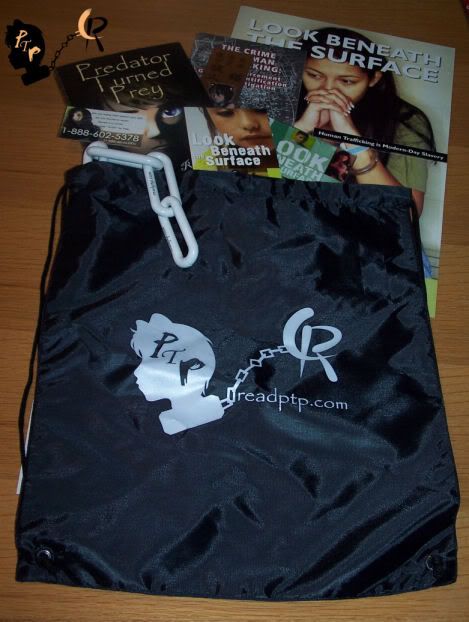 We have a lot for you to do here and you are more than welcome to stay for as long as you desire! Thank you for visiting and remember, stay safe! Human Trafficking is not a problem that is across oceans, it is here in out front yards and shopping centers, so always be aware.
Fans of the novel will be happy to hear of the release of Manga chapter 1! Free for view on the internet! (PG rating. No sexual content. Kids, ask your parents for permission)

Click here to see how to order Predator Turned Prey!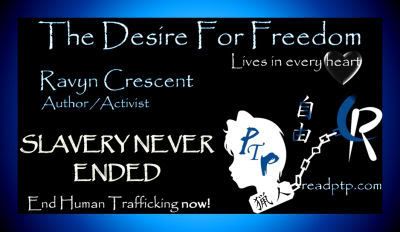 Donations are all used to help me afford web costs and marketing material to help spread the word against Human Trafficking. However, you can also do that for free simply by spreading around This Link, which is an informative website about Human Trafficking.


Predator Turned Prey is available online at:
bn.com, borders.com and amazon.com!

Because of this, you can also go to any Borders, Barnes & Noble, Book Star or any of their sister stores and they will order the book for you and they'll pay the shipping! Just be sure you give then the correct title, I even have a printout you can take with you. Printout. You can use that flier at anybook store near you and they should be able to order the book, even if they are a small, privately run book store, any store can get the book. If you know of a local store interested in stocking the book, please tell me and give me their contact information or go to the Contact Me page and give them my contact information! That simple act is also a great way to help end Human Trafficking! The more people aware of the book, the more people away of modern day slavery and you'll be praised for your efforts!
You can order the book online easily and find it offline as well, but you can also easy get it free!
Every now and then I give the option of winning a signed copy of the book directly from me. These events are usually hosted on the forum. However, I choose to support those who support me! So often the only way to get signed copies is by a contest at YAW or CALNVAK as I may donate signed copies to them for their use in contests.
If you have a special occasion or wish to give a signed copy as a gift to someone, please
Predator Turned Prey can also now be found in the following locations offline (these are locations with the book currently in stock that I am aware of. But they are not the only places to find the book offline, they are just the ones I know currently have physical copies of the novel on their shelves. If you know of another, contact me, post on the forum or tagboard about it!):
Kress Family Library Central Catholic High School. Toledo, Ohio. (Thanks go to Leanna Diaz (Raserei Hojo) for this!)
BookStar at 8919 E. Indian Bend RD in Arizona!
Thanks to: -Alec Dey
Department Manager
Barnes & Noble 1829
Copyrights & Credits