These are just some of the country Bands and Solo artist's working throughout the UK in the 'good old country days' If anyone out there was indeed a member of these bands or have a story to tell please get in touch and I will add it to this site.
Brian Golbey....brilliant musician/singer
Frank Jennings & Country Syndicate.......Superb band and always a pleasure to work with.

Alabama Hayriders....had a massive following throughtou the UK
Culpepper County.... Another great band..... Haz Eliot joined them as front man and we met up again in Cornwall when both our bands were appearing on the same Country Music Festival.
Kieth Manifold.... Superb solo artist..had a massive following
Tex Withers.....Had his own brand of country music. A legend on the British country music scene.
Frisco.....One of the leading bands in the UK scene
Johhny Young 4......So professional, a pleasure to hear and watch.
The Hillsiders.......Magnificent band from Liverpool. At the top of their game for years. Superb harmony and every member of the band was a lead singer in his own right.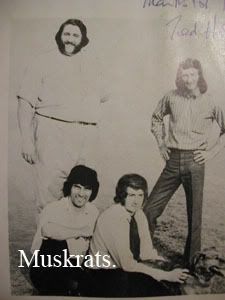 Muskrats.......Who could ever forget 'Twiggy? 6'6" and approx 22 stone. He once picked me up under his arm and carted me off stage! problem was, I was in the middle of a song at the time!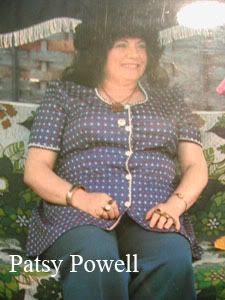 Patsy Powell & the Goodtimers.....'The first lady' of UK country music. Superb singer and always did an excellent show.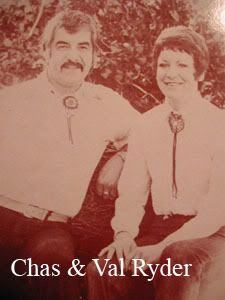 The Ryders. Chas & Val.....Great duo from Cornwall...Toured extensively and made friends & fans wherever they appeared. Really lovely people.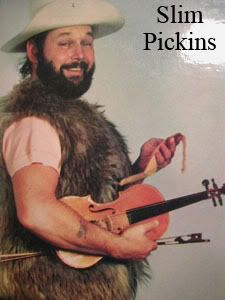 Slim Pickins......Briliant musician/singer & natural comedian ( country music's very own Jethro!) I worked with Slim many times & he never ceased to make me howl in fits of laughter when he performed 'Everybody Got One (Rusty Douch Got Two)
Rusty Douch.....What can you say about this guy? He's been in the country music business for so long they named a bathroom receptical after him! Seriously, Rusty was probably one of the most respected country music artist's of the time and apart from being a damn good musician, was gauranteed to 'put bums on seats' at any venue he appeared at.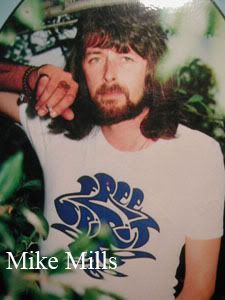 Free Spirit.. Mike Mills....CJ Bradley & later John Adkin. Mikes music was before its time. Brilliant musicians and singers. Mike was the UK's 'Waylon'
The Stringband.....multi instrumentalists...from bluegrass to pop/rock along with their unique brand of Somerset humour!
Alabama Hayriders....One of the first bands I ever saw on the 'circuit. Very impressive!
Vigilante Band.....Originaly from Norfolk, good musicians, nice people and Lead singer Paul 'PJ' Buck has been a very dear friend for close on 40 years. Paul moved to Cornwall around 1974 and with Simon Farnell continued to do gigs as the Vigilante Band throught the Southwest. Paul was a member of my band for a number of years, later recording and producing the album 'Country Shades' Paul still lives in Bodmin Cornwall, but unfortunately is not in the best of health. God keep you safe buddy.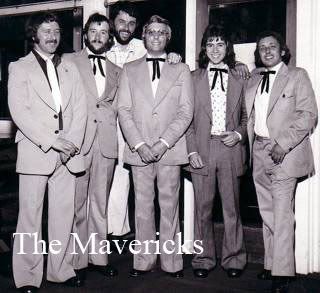 The Mavericks.....the Colley Brothers with singer songwriter/muscian Mick on lead vocals. Brilliant band with superb harmonies. Mick & I met after nearly 20 years by accident/ fate ? and we joined forces in 'Country Shades'