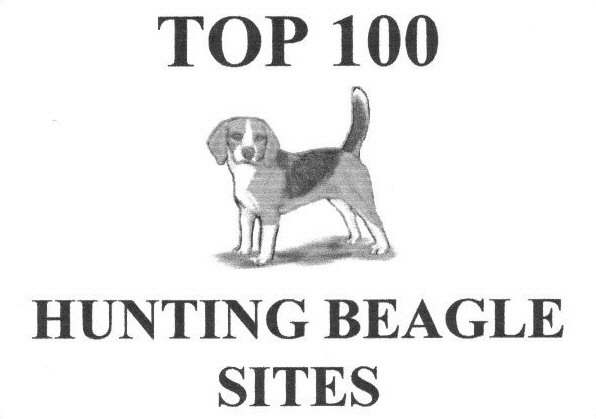 SITE UPDATED 9/11/2017 TIME: 8:30am(
kdulen@yahoo.com
1-606-899-9076) I TAKE TEXT MESSAGING PLEASE FEEL FREE TO TEXT ME I WILL BE ABLE RESPONE TO THEM QUICKER. WE ARE ACCEPTING DOG TO START AND RUN OR DEER BREAK. CHECK OUT THE FOR SALE PAGE 9 PUPS FOR SALE ALL AKC REGISTERED . NOW WE ARE ABLE TO ACCEPT CREDIT AND DEBIT CARD. CHECK OUT THE FOR SALE PAGE WITH HAVE BEAUTIFUL BLUETICK PUPS FOR SALE THAT ARE AKC REGISTERED.
K&A BEAGLES IS NOW LOCATED AT JONES CREEK ROAD WEST LIBERTY KY. HERE AT K&A BEAGLES WE HAVE A FULL KENNEL OF WELL BRED HOUND THAT ARE ALL AKC REGISTERED. WE OFFER A WIDE RANGE OF WORK WE CAN DO FOR YOU WITH YOUR BEAGLES. WE HAVE A 3 ACRE STARTING PEN, WE CAN DEER BREAK, COLLAR BREAK, RECONDITION OR WHAT EVERY ELSE YOU MAY NEED DONE TO YOUR BEAGLES SO GIVE US A CALL OR A TEXT OR EMAIL. CHECK OUT OUR NUMBERS OVER THE OVER THE LAST 5 YEARS AT THE BOTTOM OF THE PAGE.
K&A BEAGLES WILL OFFER FINISHED HOUND THROW OUT THE YEAR FOR SALE. WE ALSO WILL BE OFFERING STARTED BEAGLES FOR SALE IN THE SUMMER THESE STARTED PUP WILL ALL BE AKC REGISTERED THEY WILL BE RUNNING RABBITS ON THEIR OWN THEY WILL ALSO BE COLLAR WORKED. K&A HAS 7 LITTERS OF PUPS PLANNED THIS SEASON AND A LOT OF THESE PUPS WILL BE KEEP AND STARTED THEM SOLD SO LOOK AT THE LITTERS PAGE OFFEN. IF YOUR WANTING A PUP CONTACT ME I CAN PUT YOU ON OUR PUP LIST FOR A PUP FROM ONE OF OUR LITTERS. IF INTERESTED IN A STARTED DOG CONTACT ME I WILL BE HAVE A LIST FOR THEM AS WELL.
THIS KENNEL ISN'T A FLY BY NIGHT KENNEL WE HAVE BEEN AROUND A LONG TIME AND WILL BE HERE WHEN YOU NEED US. THIS SITE HAVE OVER 450 VIDEO'S, HUNTING PICTURES, DOG PICTURES, THIS SITE CONTAINS A BEAGLE FORUM CALLED THE NEW BEAGLE TALK PLEASE JOIN AND POST YOUR COMMENTS. PLEASE POST THE GUESTBOOK LET US KNOW HOW THE SITE LOOKS.
K&A BEAGLES HAS TWO STANDING STUDS ALLEN'S SARGENT CLAY A NORTHWAY BRED MALE THAT IS A PROVEN PRODUCER.
DULEN'S RED FLAMIN GAY JASPER HE IS ALSO A PROVEN PRODUCER AND ONE OF THE FINES MALES I HAVE EVERY HUNTED.
KEITH DULEN (OWNER & OPERATOR)
kdulen@yahoo.com 1-606-899-9076

I AM KEITH DULEN OWNER & OPERATOR & TRAINNER OF K&A BEAGLES.
CONTACT US kdulen@yahoo.com OR CALL 1-606-899-9076