Jake made his first appearance in Riley's Gift, a modern day sequel to the Convent and the Rose. To his friends, he is good man but they question his abilities as a real detective. Likable but dumb is their estimate of him. His attire is very flashy, and like the old time Dicks of the thirties, he looks more like a pimp than a detective. However, one should never judge a book by its cover, for there is always more to the measure of a man than meets the eye.
Who is the real Jake? Where does he go, for long periods of time? Only a few top officials know the truth. Could he, at this very moment, be on a mission of great national importance? Where ever he is, you can bet he's out there with Fingers McFarlin, Woody Woods, and Specs LaRue, fightening for the continuance of freedom and in the process trying to save your life and mine.
The world is on the brink of destruction. Evil runs rampant as the sons of the devil spread their terror and inhumanity across the world. Blinded by the evil in their hearts, these henchmen seek to bring in their victorious leader, a dictator, who believes that he is God, the master of all, and will turn this world into a burning hell on Earth to prove it.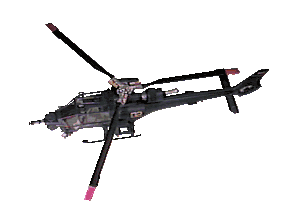 There's a Star Spangled Banner Waving Somewhere
There's a Star-Spangled Banner waving somewhere
In a distant land so many miles away.
Only Uncle Sam's great heroes get to go there
Where I wish that I could also live some day.
I'd see Lincoln, Custer, Washington and Perry,
And Nathan Hale and Colin Kelly, too.
There's a Star-Spangled Banner waving somewhere,
Waving o'er the land of heroes brave and true.
In this war with its mad schemes of destruction
Of our country fair and our sweet liberty,
By the mad dictators, leaders of corruption,
Can't the U. S. use a mountain boy like me?
God gave me the right to be a free American,
And for that precious right I'd gladly die.
There's a Star-Spangled Banner waving somewhere,
That is where I want to live when I die.
Though I realize I'm crippled, that is true, sir,
Please don't judge my courage by my twisted leg.
Let me show my Uncle Sam what I can do, sir,
Let me help to bring the Axis down a peg.
If I do some great deed I will be a hero,
And a hero brave is what I want to be.
There's a Star-Spangled Banner waving somewhere,
In that heaven there should be a place for me.

Paul Roberts and Shelby Darnell, © 1942
Copyright, Kathy Bunn-Schultz 2007