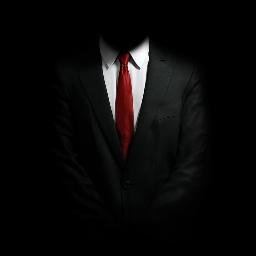 Hustle and bustle, the City's fury,
Equilibrium in motion to a blind man's jury,
One shot, two shot, to heart and head,
The man falls, dead, dead, dead!
With no Court, no justice, no scholarly juror,
Ordered to kill, the transient stupor,
Whether Minister, or writer or fed, fed, piper,
The bullet, the knife, the hand - that killer viper.
Excitable, frenzied with pocketful of roses,
There's two types but only one is close to Moses,
Target is child, or his mother's mild, the priest or beggar too,
No sanctum to these chosen, destined and condemned few.
No guilt, no sorrow, only the next pinnacle to today's tomorrow,
Tragedy or victory, this is the huge story telling tree,
Boundless in the game that fruits as the flower bearing glee.
And you know what, he's free, free and free.
A wretched man once said in this silent note,
As a target fell to the might's dust and at no choice,
" I saw you, I saw you, I saw you kill him at will and at voice"
He fell too at no real point of cross.
Of the two that kill in the life of the living,
Only one is sacred, really caring and forgiving,
The other is evil, careless and disguised and even next to a Church,
Cheering, and weaving his victims on the white forbidden freedom perch.
Dinesh R Makwana
Protected by the Copyrights, Design and Patents Act 1988 (CPDA)
INTENSE
The intolerant needle pierces the eyeball – red becomes the shirt's lace,
The lugubrious screams silenced with the thunderous hammer of the dying man's face,
The scarred lunate arch glistens the scorching sun and horizon to this next gory terror death,
As the screeching chimes greet the soldiers' dime, parade, mirth with his last breath.
Miles away, the radiant Flamenco pirouette pulsates the Spanish heartbeat,
As the two lovers gaze, amaze, praise, coalesce on the forbidden Juliet seat,
The Havana smoke, the trench of the Cava and the sea of the Basque romance,
How these lovers know nothing, no shade, no failure, no pain, no chance; only romance.
The bestial soldiers feed the hunger of the ferocious, ravenous river of fortitude with red,
No tombstone for the tortured candidature, the true canards for the murdered dead,
Nor the rejoice in the celebration for another terror murder; indignant and disgraced,
That's the story that stays in the mixed world of the loving, the pained and the dead.
The Pyrenees with its clasped humble of terror and beauty captures another lovers glance,
The Flamenco beat now roaring and floating the two together like two wed tied with a lance,
The music, the steps, the thunder and the heel tip toes to the rose bloom bedroom,
The woman engrossed in the music, the beat, the Spanish memorandum fit for her next groom.
Dinesh R Makwana
Protected by the Copyright Designs and Patents Act (CPDA) 1988