DEVOTION
I'll bear my skin as my cloth to the ravenous soil of toil of
time eternal,
I'll hide from the petty things like gifts, and caverns and caves
of gold and paternal and maternal,
I'll devour the strength of endeavour and quest for peace in its
winning hour,
I'll sit when the cascade of snow brushes the eyelids of sight
and power,
When my little fingers will grasp the nettle and the tree of the
Lords real power,
I'll cry without a tear and see in my heart the Lord and its soul
and its empire of all to tower,
I'll wait and be seated by my own grace and yet of that might
that led, that fed, that eventually gave me my bed,
I'll whisper in silence the tone of never doom, only the
turquoise, the sequin of the serious blues,
I'll breathe in the moist of the love of life and cheer in my
heart the rainfall of no disguise,
I'll sing a song that has no voice but Lord hears that within at
his divine choice,
I'll read a verse that I only wrote and share the words and
beauty of my ink of perennial gold,
I'll make my heaven in the breath on its way, clasping and
fighting and playing the destiny way,
I'll wave goodbyes I'll wave high highs and I'll blossom too,
I'll say all those things that I wanted to,
I'll remember to hold my name inside; forgetting any outside,
I'll go that bit further with the prayer of any day,
I'll have made that my devotion a stay,
With the Lord and his mercy and his care and his grace.

Dinesh R Makwana

Protected by the Copyright Designs and Patents Act (CPDA) 1988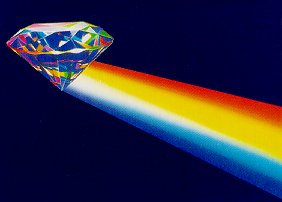 The Diamond
An antique at birth, its mother the Earth,
Ashore to any sailor, visible antiquity at birth,
Escaped to a cave, where darkness overwhelms light,
Where its virility is sworn to any woman's plight.
It started as helot where helotry was at sword,
Stolen in smell by the ravenous man seeking gold,
Its lines aligned in whisper, its prayers illuminate all,
Where red, orange and yellow form bridges to poverty fall.
The priceless value of endeavour graces the square shoulder stare,
My illuminati penance graces the adultery connoisseur,
The fury of the fight where a hammer ruled silence,
Three wise men yelled but given to the Ladyships chalice.
My reasoning is simple; I am beautiful and clean,
Even the majestic to the rebellious Queen,
Lawless and flawless, matchless and unashamed,
Laudable and loving, priceless and acclaimed,
I am the envy of the lucre and the depraved,
But can you guess my real name?
I am sensual, exclusive, silica, silky and simpleton to the fool,
Unadulterated, dynamic, veracious with a dynasty pool,
With a honeycomb of universal strength and fame,
But can you guess my real name?
Dinesh R Makwana
Protected by the Copyright Designs and Patents Act (CPDA) 1988