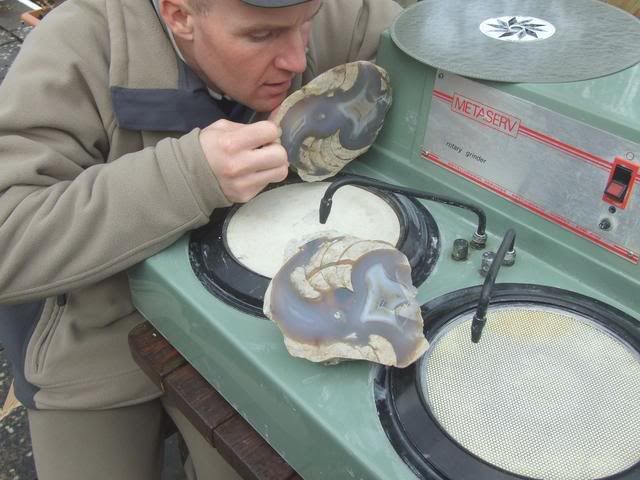 New fossil preparation & Lapidary service now available
Brandon's New workshop is fully functional and ready to go and can offer the following services at the best prices around and everyone is welcome! Please email for details.
*Full Lapidary service and Fossil preparation in Brandon's large NEW workshop!
*Wholesale Fossil & Mineral supplies
TEL: 07854 377 519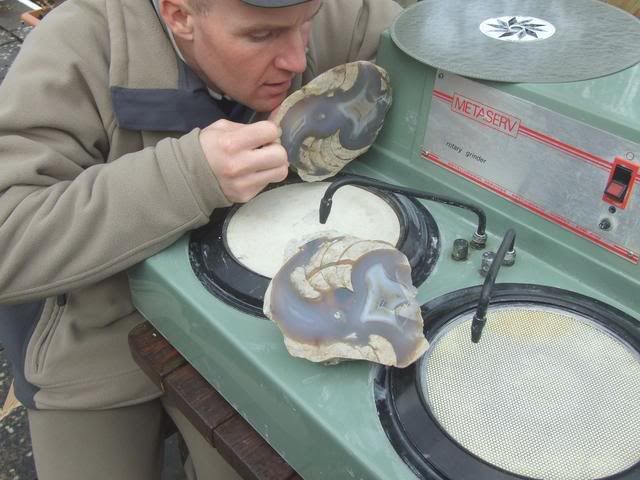 Here at www.fossilworkshops.co.uk Brandon Lennon has been teaching lapidary skills for many years.
Brandon works in conjunction with the Lyme Regis Museum at times. You can learn to polish your own fossil with the museum experts.