Welcome to the Website. Here you'll find fantastic fossils like no others, found right here in Lyme Regis and the surrounding coastline. And what's more they all come from the World Famous Heritage Dorset Coastline, the Jurassic Coast of the South West of England. You can also find information about a guided Fossil Walk too.
This Site is a showcase of fossils found by Brandon Lennon (see Sold Fossils), Professional fossil collector with over 30 years experience.
Please browse the site for information on the Fossil Walks run by Brandon Lennon, and for the fossil items for sale, which include Ammonites, Crinoids, Marine Reptile bones (See below, and click the fossil pictures).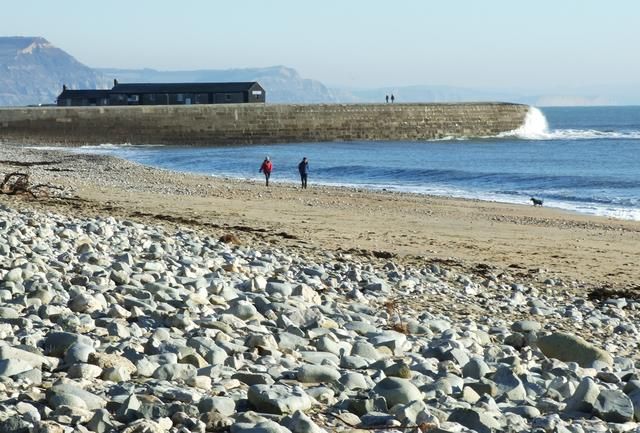 For guided walks with Brandon
Fossil Walks Mobile: 07854 377 519
---
FOSSILS FOR SALE
---
---
---
---
Click below to watch Brandon Lennon's video about the May 2008 landslides in Lyme Regis:
Photo By Brandon Lennon was Published In the OCR GCSE Geography By OCR/HEINMANN. Contains CD-ROM By Pearson Education ltd 2009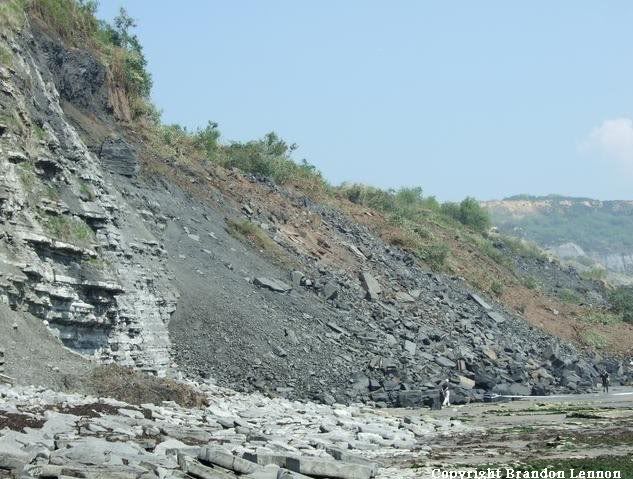 All the images and text on this site copyrighted and remain the property of Brandon Lennon and Ian Lennon. All rights reserved (2006-2017 www.Lymeregisfossilsforsale.co.uk). Please ask for permission if you would like to use any images or text from this website by using the contact link below. Externally linked websites images and texts have been used with kind permission of the owners. Please note that, although we recommended websites to visit on this site, we cannot be responsible for the content of linked websites. All discussions concerning them must be brought to the attention of the owner/webmaster of the site.