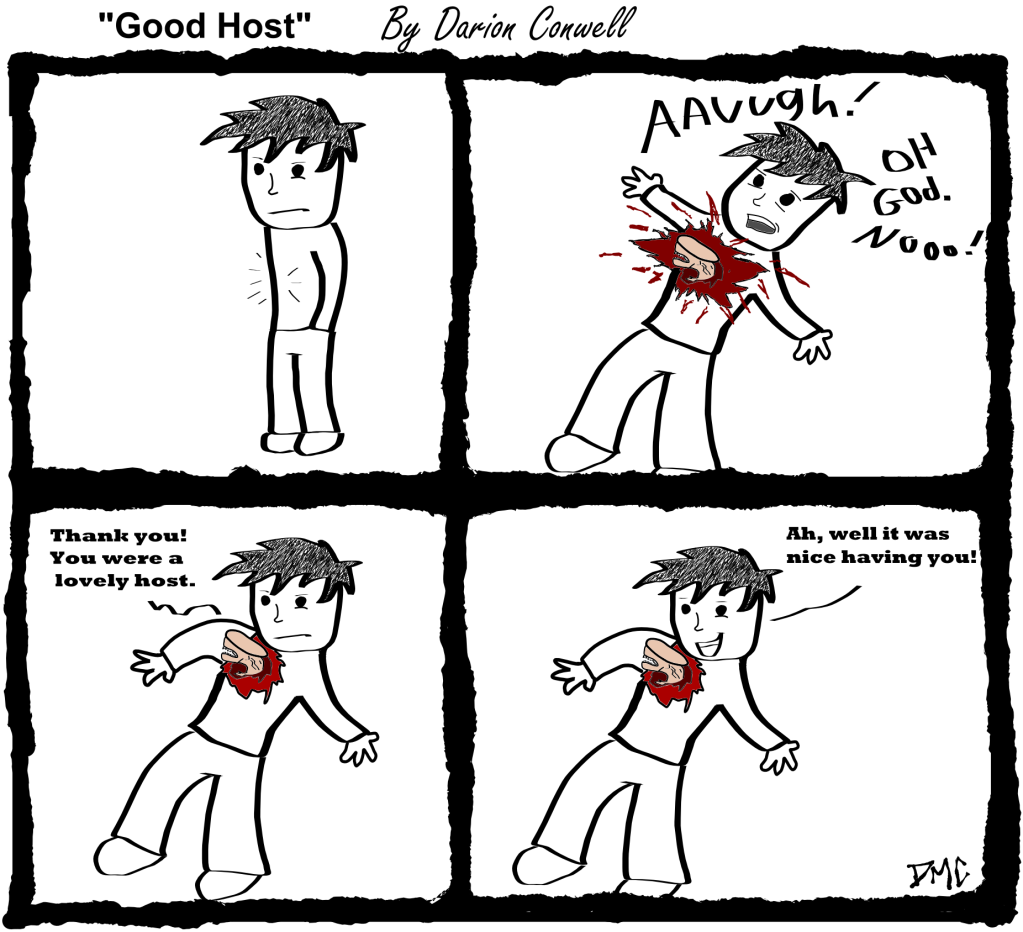 About Conwell Creations:
Conwell Creations is a website run solely by Darion Conwell and devoted to making fun of anything/everything. On this site you'll find comics, pictures, videos, articles and other projects by Darion Conwell. Warning to those of you who are easily offended, the jokes and concepts found on this site might not be to your liking. So either file a complaint and fuck off, or enjoy the humor. There is no censorship on this site, except for where censorship is part of the joke. 
Donate to this artist:
    Contact: For comments, questions, or to submit guest comics; either leave a comment on the site, forum, or email me at ConwellComics@gmail.com if you have job offers it is best handled through my email for now. I am willing to do commissioned art, rhyme writing, voice acting, and writing/drawing for comics. One thing to keep in mind though, I expect credit where credit is due.