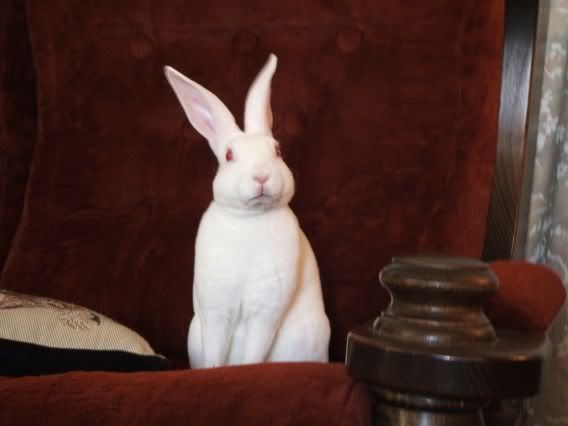 Hi and Welcome to Binky Bunnies. My name is Karen I live South West of Sydney and I breed and show Mini Rex's concentrating on improving their size. I also have the pleasure to show and breed the following rabbit breeds, Chinchilla the breed not just the colour, Dwarf Lops and Tan's. Most of my rabbits are breeding stock and at times there will be rabbits for sale. My son Rhys has his own Stud called Petitegrande he Breeds and Exhibits: Polish, Mini Lop, Min Casmere and dabling in the Angora as he is training to be a judge he is having a go at the long hair breeds.
I hope you enjoy my site so please feel free to look around. If you would like to contact me please send me an email to moomaa68@hotmail.com
This is Malabu he had epelipsy and
passed away in my arms on the
25th Sept 2009 he was 5 years old
he was my friend and loved house
rabbit he will alwys be missed not only
by me but my family and my friends
who had the pleasure to meet him.

Dont buy any rabbit less than 8 weeks of age, it could be a death sentence.